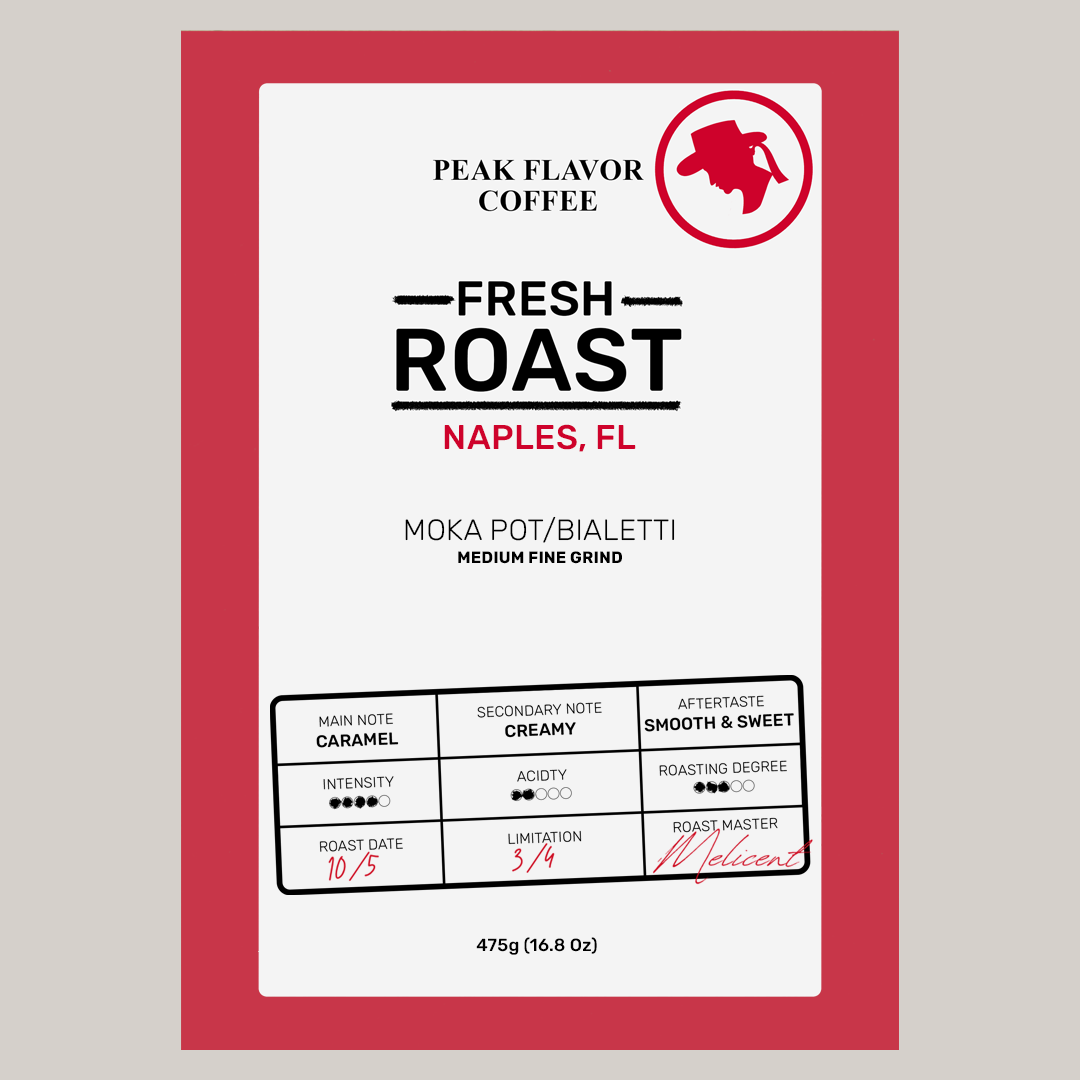 Moka Pot Coffee Subscription - Medium Fine Grind (2 x 16.8oz)
📦 Free Shipping from $22.95
Indulge in naturally sweet, fresh roasted coffee for your Bialetti. We personalize this Italian coffee roast for a Moka Pot coffee filter and deliver within 8 days of the roast. Enjoy Moka pot coffee at Peak Flavor. 2 x 16.8oz for 96 Moka Pot Coffees. As a member of the Concierge Coffee Club, redeem your rewards and enjoy 15% savings @ $0.49 / cup.

We use naturally sweet coffee bean blend, 100% organically grown on fair trade coffee plantations in the mountains of Brazil, Honduras, and Vietnam.
Our small-batch, Italian roast profile extends caramelization to allow your coffee maker at home to extract peak flavor.
Outstanding "Espresso " Coffee
Rich, creamy, no acid, no bitterness, I use two scoops per reusable k-cup.
Grind was perfect
Really enjoying my "first time" order for my new french press.
Amazing flavor and quality!!!
I under estimated my new espresso 's features - its built-in grinder can output espresso quality fit for for purpose so i ordered the whole beans again (again and again😁). The espresso and cappuccino grounds that I recently purchased prior were EQUALLY amazing. It's just too manual of a process for the automated machine that I have.
Surprised!
I didn't know what to expect from this website. I randomly searched for italian espresso in google and this lead me here. But it turned out great and the flavor was really good. It also gave me a boost of energy without jitters!
The best coffee in the world! Do yourself a favor, and order some! You won't regret it! So easy on the stomach!! Love love love this coffee!!
Naturally Sweet Coffee Flavor to Love
Peak Flavor Coffee
Sweet, Mild and Creamy
Flavor Notes
Caramel, Honey and Vanilla
The Peak Flavor Coffee Process
Step 1: Sweet Beans
For each online coffee order, we select a naturally sweet coffee bean blend
Step 2: Fresh Roast
We "slow-roast" your coffee order Italian-Style, with extended caramelization
Step 3: Custom Grind
We custom grind, so your home coffee maker extracts sweetness w/o bitterness
Column 1
Delivery within 8 days after roasting, when coffee reaches its Peak Flavor