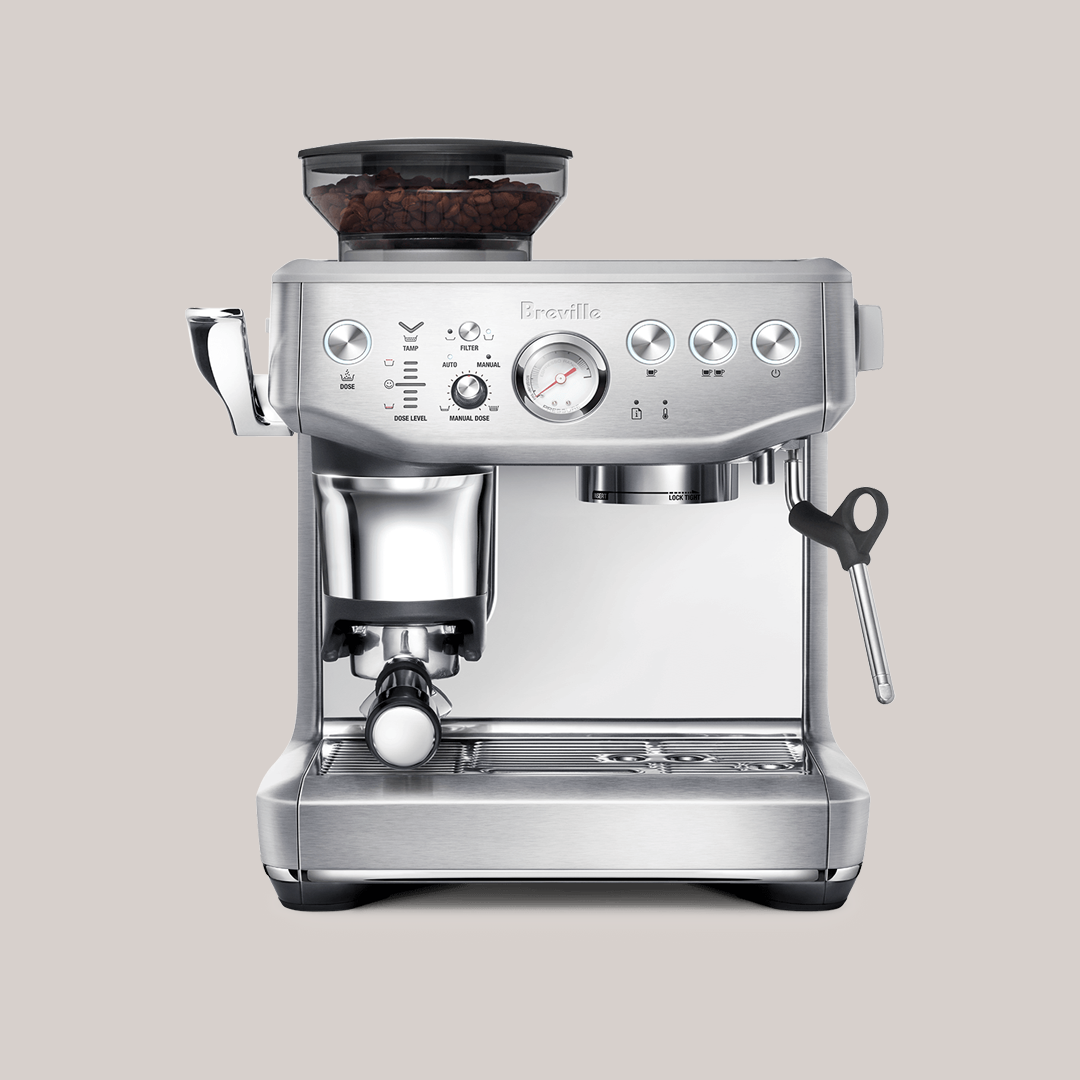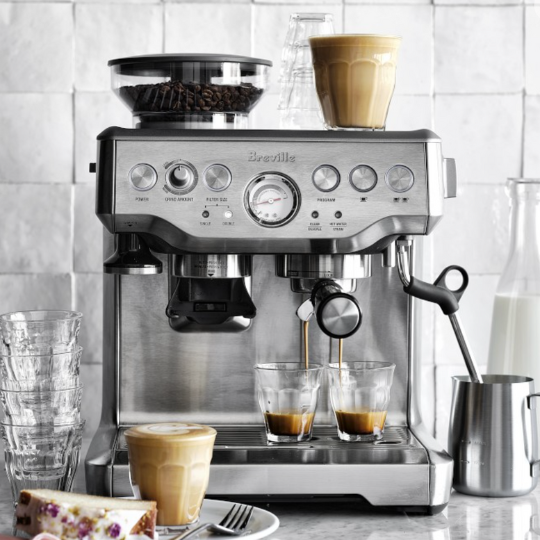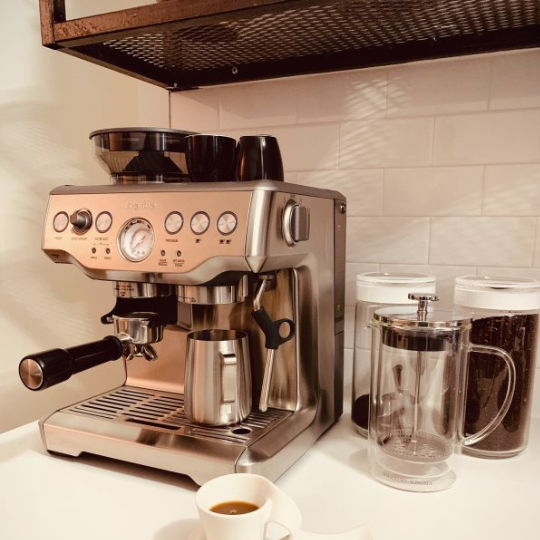 Home Espresso Machine - Naturally Sweet, Italian Espresso
The Breville Barista Express espresso machine allows you to extract naturally sweet, Italian espresso from fresh roasted Peak Flavor Coffee. We custom roast Italian espresso, so this espresso machine can extract the best espresso base for naturally sweet cappuccino or latte macchiato. Get $100 SAVINGS with a coffee club subscription.
Indulge in naturally sweet Italian espresso. At Peak Flavor, we roast a naturally sweet custom coffee bean blend, using Italian coffee roasting for more caramelization. Our Extra fine grind will help your espresso machine extract best or Peak Flavor. 
→100% organic coffee beans
For this authentic Italian espresso, we use a naturally sweet organic Arabica coffee bean blend, grown on fair trade coffee plantations in the mountains of Brazil, Honduras, and Vietnam.
The Peak Flavor Coffee Process
Step 1: Sweet Beans
For each online coffee order, we select a naturally sweet coffee bean blend
Step 2: Fresh Roast
We "slow-roast" your coffee order Italian-Style, with extended caramelization
Step 3: Custom Grind
We custom grind, so your home coffee maker extracts sweetness w/o bitterness
Column 1
Delivery within 8 days after roasting, when coffee reaches its Peak Flavor