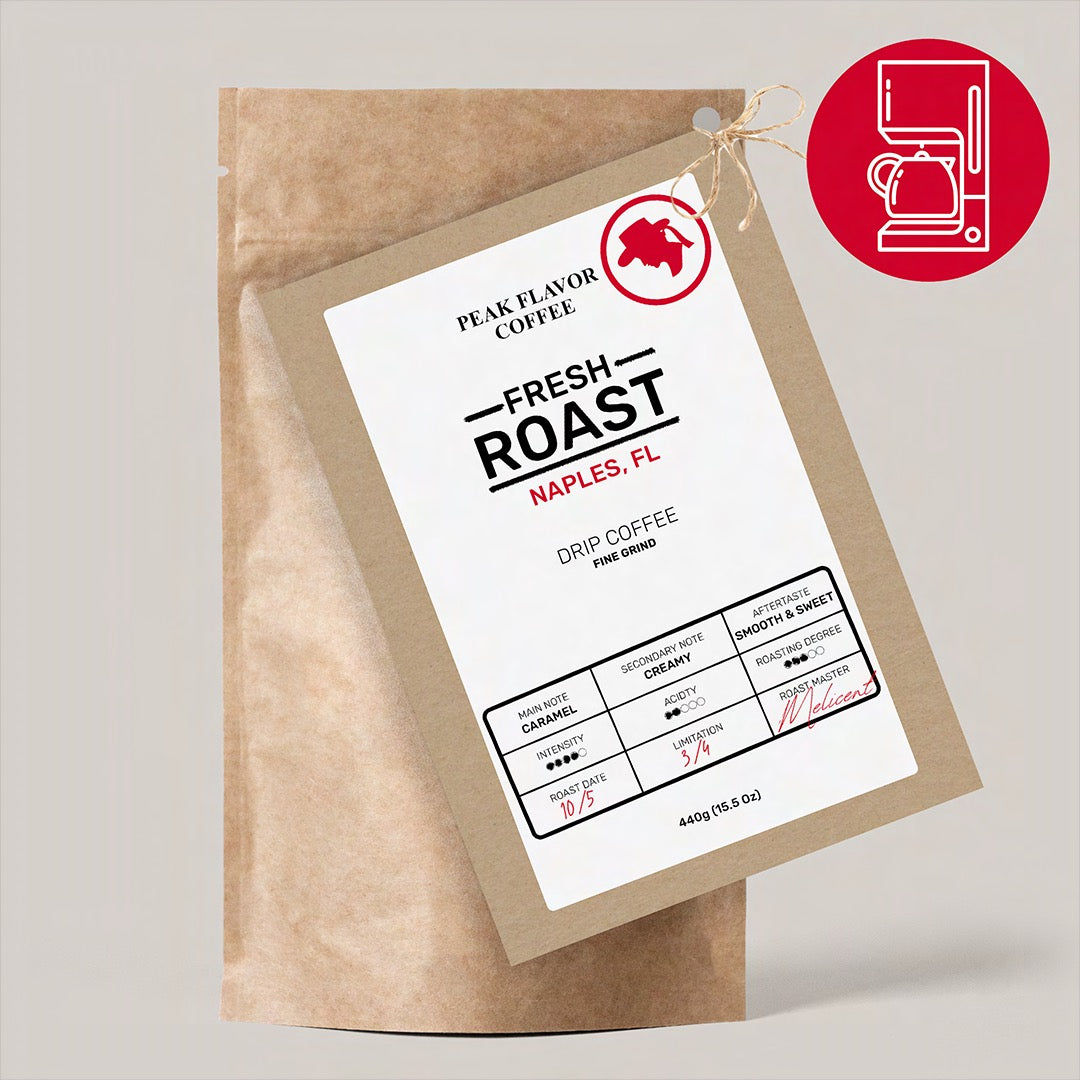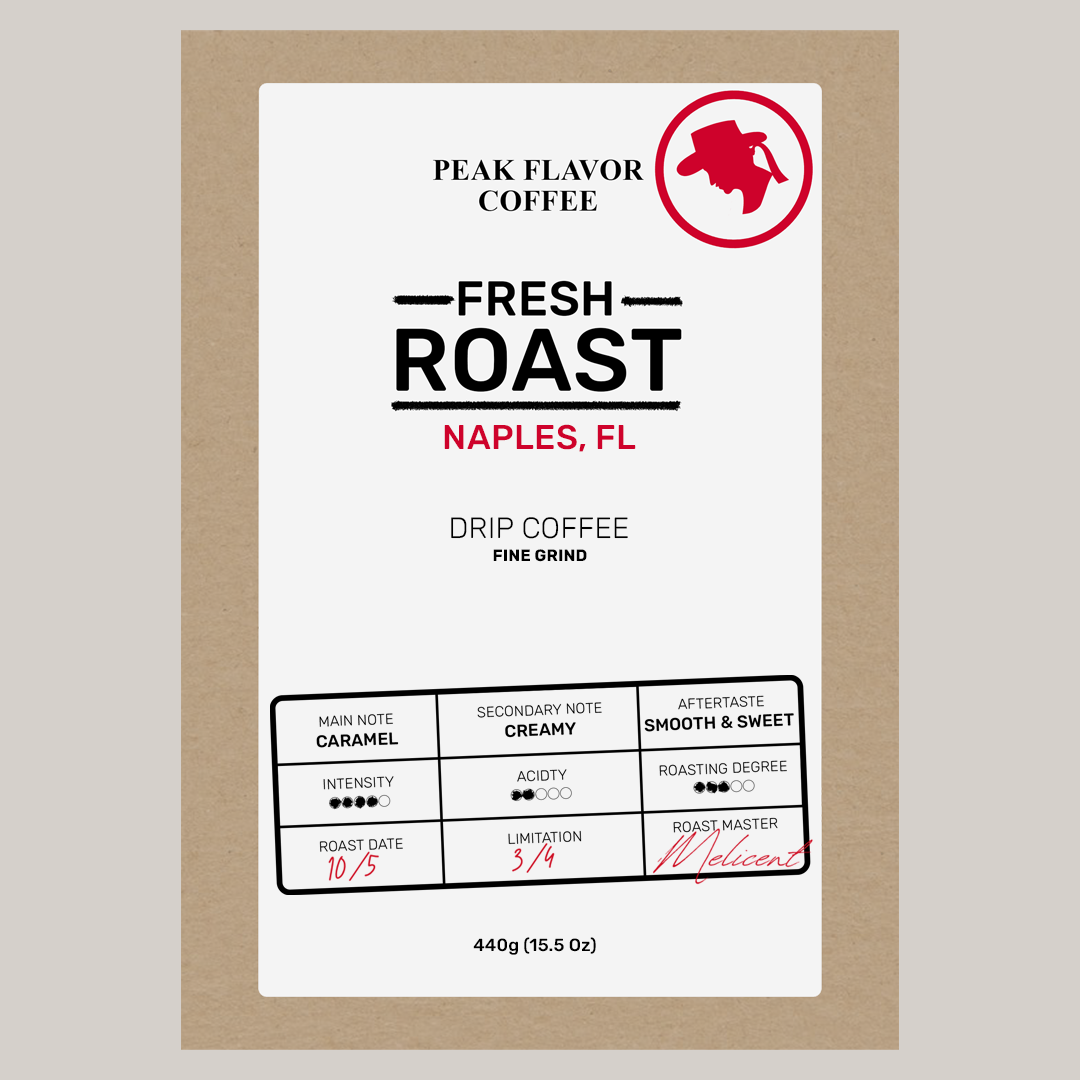 Drip Coffee - Fine Grind (15.5oz) ~ 44 cups
Indulge in naturally sweet, fresh roasted drip coffee. We personalize our roast for your drip coffee maker and deliver within 8 days of the roast date, so you can enjoy drip coffee at its best or Peak Flavor. Great value @ $0.57/cup.

Continue to Serve Excellence
Peak Flavor is amazing and like a breath of fresh air every sip. It's smoothness and boldness without the acidity is perfect and being an avid coffee drinking, it makes it so nice to have often.
Cheers to all of you who put the care and effort into this coffee!
Indulge in naturally sweet Italian espresso. At Peak Flavor, we roast a naturally sweet custom coffee bean blend, using Italian coffee roasting for more caramelization. Our Extra fine grind will help your espresso machine extract best or Peak Flavor. 
→100% organic coffee beans
For this authentic Italian espresso, we use a naturally sweet organic Arabica coffee bean blend, grown on fair trade coffee plantations in the mountains of Brazil, Honduras, and Vietnam.
The Peak Flavor Coffee Process
Step 1: Sweet Beans
For each online coffee order, we select a naturally sweet coffee bean blend
Step 2: Fresh Roast
We "slow-roast" your coffee order Italian-Style, with extended caramelization
Step 3: Custom Grind
We custom grind, so your home coffee maker extracts sweetness w/o bitterness
Column 1
Delivery within 8 days after roasting, when coffee reaches its Peak Flavor